Rob Dold Joins KPI Solutions as Senior Director, Sales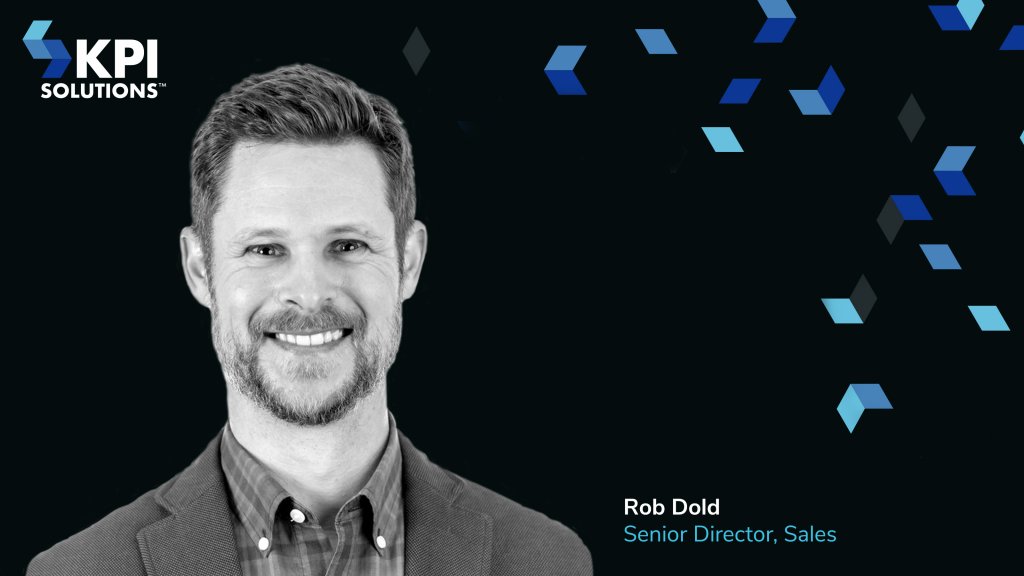 Rob brings experience working with clients to evaluate, design, and implement
innovative automated solutions that boost productivity and build competitive advantage.
KPI Solutions (KPI), a leading supply chain consulting, software, systems integration, and automation supplier today announced that Rob Dold has joined the company as Senior Director, Sales. In this role, Rob will work directly with clients to address operational challenges and develop best-in-class solutions using warehouse automation and intelligent software to reduce labor reliance and boost productivity.
"I'm excited to join the KPI Solutions sales team and partner with our clients to tackle today's complex business challenges," said Rob. "KPI is in a unique position where we can work nimbly using a variety of high-performing automation technologies to deliver a customized solution that drives value into our clients' distribution operations."
"We're happy to welcome Rob to the KPI Team as we continue to build and deliver tailored distribution solutions for our clients," said Roger Counihan, Senior Vice President of Sales. "Our clients will undoubtedly benefit from Rob's consultative approach and years of experience in delivering automated solutions that transform operations and elevate performance."
"KPI Solutions is poised at the convergence of warehouse automation capabilities combined with operational expertise to deliver long-term value for our clients," added Ron Adams, Chief Commercial Officer at KPI. "Rob's experience transforming manual operations to highly efficient automated facilities will allow our clients to meet today's labor and productivity challenges as well as address future distribution demands."
Rob joins KPI Solutions from Fortna where he most recently served as a Senior Account Executive working with Fortune 500 companies. Prior, he worked at UTi Worldwide Inc., a global third-party logistics firm, in South Africa. He holds a Business Science, Information Systems degree from the University of Cape Town and resides in Nashville.