KPI Solutions Announces New Chief Financial Officer, James (Jim) Arnold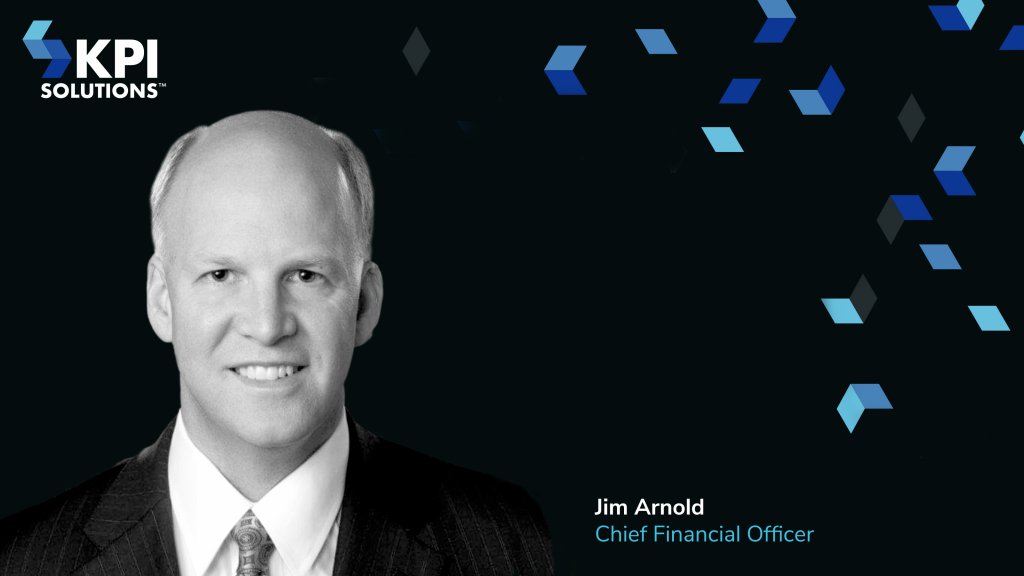 Exceptional leader brings a wealth of experience with strategic financial operations and supply chain industry acumen to continue the company's growth trajectory.
KPI Solutions (KPI), a leading supply chain consulting, software, automation, and systems integrator today announced that James (Jim) Arnold has joined the company as Chief Financial Officer. Jim is responsible for setting corporate fiscal strategy and overseeing financial operations with a focus on meeting and exceeding goals that support the company's value to clients and long-term growth.
"I'm happy to lead KPI Solutions into this next phase of our profitable growth journey by strengthening our financial and planning strategies," said Jim. "I'm truly excited to join the company at a time when our automated solutions are exceptionally suited to meet today's business challenges. We're established and prepared to catapult KPI Solutions to amazing growth."
"Jim's strategic, value-oriented mindset and invaluable supply chain industry knowledge instill great confidence that he will drive value creation, strengthen our balance sheet, and ensure the realization of our long-term vision," said Chief Executive Officer Larry Strayhorn. "He is an accomplished, skilled business executive with a proven track record, dedicated to leading purpose-driven teams. We look forward to the positive impact he will bring to our executive team."
Jim has extensive experience in logistics operations, M&A due diligence and integration, profitability improvement, business development, and strategic financial planning. Most recently, he served as Chief Financial Officer at ID Logistics US, a global third-party logistics firm. Prior, Jim worked as a leader in both sales and operations at GXO Logistics (formerly XPO Logistics), a $9B 3PL contract logistics firm. He holds a dual major BS from Miami University, an MS, Finance from The Johns Hopkins University – Carey Business School, and resides in Greensboro, NC.