KPI Solutions Appoints Jason Boehl as Vice President of Enterprise Solutions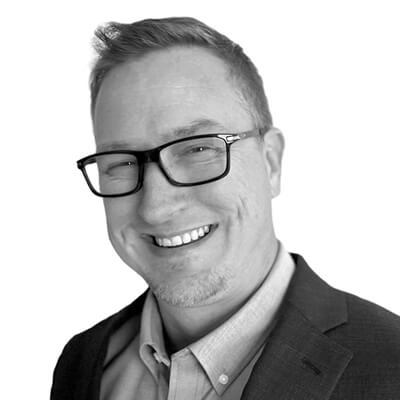 Jason will provide strategic direction for client automation design and systems integration to transform distribution and fulfillment operations.
KPI Solutions (KPI), a leading supply chain consulting, software, systems integration, and automation supplier today announced that Jason Boehl has joined the company as Vice President of Enterprise Solutions. Jason will optimize clients' distribution, warehousing, and fulfillment operations in this role by uniting data-driven designs and innovative engineering with high-performance automation technologies, powered by KPI's proprietary OPTO software platform.
"I'm thrilled to join the accomplished professionals at KPI Solutions as we successfully address clients' most complex labor, capacity, and efficiency challenges," said Jason. "In this time of supply chain disruption, we are dedicated to creating and ensuring value through customized and cost-justified automation that increases throughput capacity and boosts operational efficiency across the distribution process."
"We are excited to leverage Jason's experience as we continue to provide critical design recommendations, holistic operational optimization, and risk mitigation for our clients," said Ron Adams, Chief Commercial Officer at KPI Solutions. "Jason's extensive background with transformative warehousing and distribution projects will guide the delivery of customized and innovative automation solutions that increase productivity and build long-term client value."
Jason joins KPI after nearly a decade of increasing responsibility at Honeywell Intelligrated where he most recently served as Executive Director, Solution Consulting and Data Analytics. With his 25+ years of industry experience, he also holds expertise in warehouse and transportation software, engineered labor standards, warehouse operations, and Six Sigma lean practices.
KPI Solutions was formed in 2021 with the combination of Kuecker Logistics Group, Pulse Integration, and QC Software. In 2022, the company acquired Precision Distribution Consultants, SIMCOM Solutions, and Commonwealth Supply Chain Advisors.
About KPI Solutions:
KPI Solutions is an end-to-end warehousing and distribution solutions provider. We partner with our clients to analyze, design, implement and support a full range of customized supply chain solutions that elevate distribution performance, provide a competitive advantage, and enable growth. Our data-driven, technology-neutral approach transforms operations with automation to boost fulfillment speed, reduce reliance on labor, and improve agility. Our full-service capabilities include consulting, engineered concept design, systems integration, warehouse software and lifetime services.