Larry Strayhorn and Jim Kuecker of KPI Solutions Named as 2023 Pros to Know by Supply & Demand Chain Executive Magazine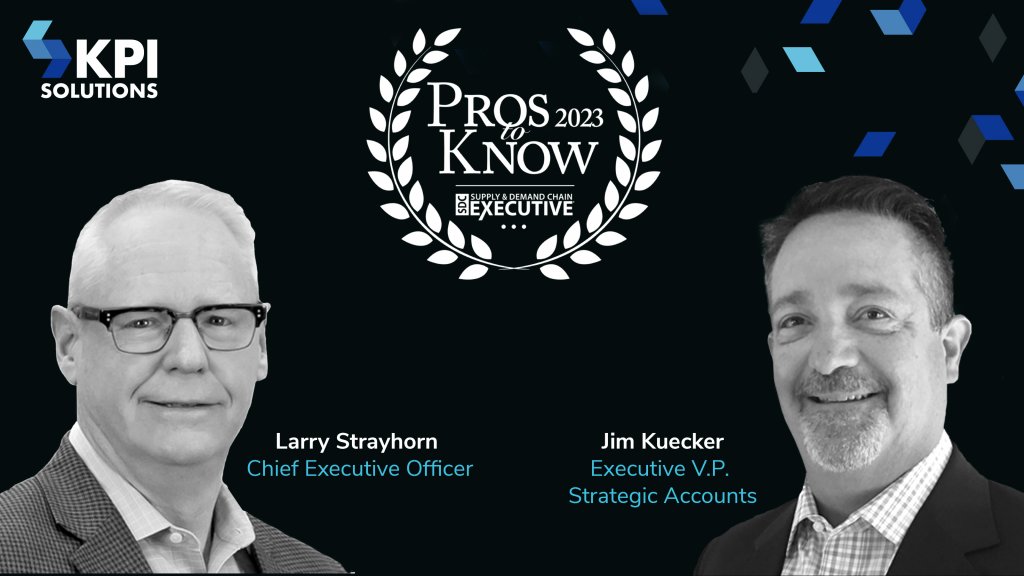 KPI Solutions, a leading supply chain consulting, software, systems integration, and automation supplier, announced that Larry Strayhorn, Chief Executive Officer, and Jim Kuecker, Executive Vice President, Strategic Accounts, have been named to Supply & Demand Chain Executive magazine's 2023 Pros to Know list.
The annual Pros to Know award recognizes outstanding executives whose accomplishments offer a roadmap for other leaders looking to leverage supply chain for competitive advantage.
Larry brings 40+ years of supply chain industry experience, having held major positions at some of our industry's largest systems integration and MHE manufacturers. He was instrumental in the formation of KPI Solutions in 2021, bringing together Kuecker Logistics, Pulse Integration, and QC Software. He brings a wealth of automation knowledge and industry relationships with particular expertise in highly automated order fulfillment.
Jim and his team design and implement creative solutions that automate legacy processes, decrease labor dependence and build resilience using mainstream automation such as conveyor and sortation, or advanced robotics such as AS/RS, Goods-to-Person or AMRs. He is passionate about building the best solution for each client, combining streamlined processes with blended automation technologies, and always puts the client's business goals first as he assists in supply chain transformations.
View the full list of winners here.